Categories
Ads in Heves County
1
АКси, LLC,

BY
Budapest, HU
AKsi LLC carries out wholesale sales: - Chipboard format 2750 * 1830 mm., 2440 * 1830 mm., 3660 * 1830 mm., Thickness 15, 16, 18 mm. - Chipboard laminated format 2750 * 1830 mm., Thickness 16, 18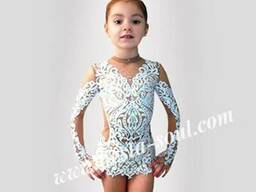 Fiesta-soul, PE,

UA
Budapest, HU
"Fiesta-soul" cég a fürdőruháknak a ritmikus gimnasztika számára történő értékesítésére és egyedi szabására, a műkorcsolya, az akrobatika, a aerobicbox, a tánc, a cirkusz. Több mint 15 éve
АЛТ, PUE,

BY
Budapest, HU
Bar 95 * 95 * 3000 Pine (Grade 3).
Туркиневич С. И., SP,

UA
Budapest, HU
Olei sojia sloniczna
Какаопулвер, LLC,

RU
Budapest, HU
Cocoa powder 12% alkalised Manufactured in Austria dark brown color, beans souce Côte D'ivoire total amount of uniform grinding 99% dispersion 40 µm Bags of 20kg
Акустик Проект Групп, PUE,

BY
Budapest, HU
We are looking for stable buyers of the board sizes 17-25 * 85-100 * 800/1000/1200. 1 and 2 grade, needles. Freshly sawn forest. Up to 170m3 / month. Disk sawing. We are located in Chausy, Mogilev
Рбкпал, LLC,

BY
Budapest, HU
New pallet boards 1200x800x200 1st grade from one planed Board. We produce boards of different grades and sizes.
€
2.10
-
2.18
/pc wholesale
CIF
Alexandru Besleaga, DE,

DE
Budapest, HU
Whatsapp, viber: German company Papier & Kanzleiware Inh. Maia Besleaga, offers wholesale A4 office paper, 80 gcm, 75 gsm, 70 gsm, Grade Premium and Grade A from the manufacturer. Delivery is carried
New ads
Дрова березовые, Budapest.
€54-81 /t wholesale
Торфяной брикет, Budapest.
€78 /t wholesale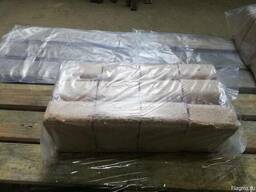 RUF brecket, Budapest.
€110 /t €110 /t wholesale
Б/У Мобильный бетонный завод Fibo Intercon F-22 2013 г. в, Budapest.
×
×
×